Ari Smit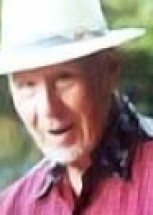 ADRIANUS WILHELMUS SMIT, better known as Arie Smith, was born in1916 in Zaandam, Holland. He studied graphic design at the Academy of Arts in Rotterdam. Smith was sent to the Netherlands East Indies (Indonesia) for military service in 1938. He worked as a lithographer for the Dutch army's Topographical Service in Batavia (Jakarta) and made maps of the archipelago.
In early 1942, Smit was captured by invading Japanese forces at the start of World War II in Asia and the Pacific. He spent over three years in forced labor camps as a prisoner of war and built roads, bridges, and railways in Singapore, Thailand, and Burma. After the war ended in 1945, Smit was released and returned to the new Republic of Indonesia. He became an Indonesian citizen in 1951. He taught graphics and lithography at the Institute Teknology Bandung (Bandung Institute of Technology) in West Java, and pursued his own artistic interests during this time.
Smit first visited Bali in 1956, and after two months he decided to make this island his permanent home. He has lived in dozens odf different villages across the island over the decades. In the early 1960s Smit gave art supplies to teenage youths in Penestanan village near Ubud in Gianyar, south Bali. With minimal instruction but lots of encouragement, they created a naive style of genre painting that became known as the Young. Artists Style. Except for the imaginative use of color, their works differ in style and content from Smit's own paintings. In recognition for his role in the development of painting on the island, Smit received the Dharma Kusuma award in1992 from the government of Bali. The Arie Smit Pavilion was opened at the Neka Art Museum in 1994 to display his works and those of contemporary Balinese artists.
A very creative and productive artist, Smit often experiments with his style to show refreshing new views of familiar scenes. His works evoke the light and colors of late 19th century Impressionism, but he never paints on location. He sketches outdoors and then creates works back in his studio. Elements of early 20th century Fauvism also appear in his works, but his style are features which he developed while living and working in Bali. Smit is a master of color and composition. Repeated elements, often simplified to their very essence but still recognizable, create visual rhythms. His vibrant paintings focus on the people and places of Bali with his own special "acrylic paint and broken colors" technique to show the beauty and deeper rhythms of life.
Award :
Dharma Kusuma (Bali, 1992)
Collections :
Meseum Bali (Denpasar, Bali)
Penang Museum (Malaysia)

Exhibitions :
East West Center (Honolulu, Hawaii, 1998)
Center for strategic and International Studies (Jakarta, 1990, 1996)
Neka Art Museum (Ubud, Bali, 1992, 1994-1995)
Singapore Art Museum (1994)
Museum Nasional (Jakarta, 1995)
Indonesia - Japan Friendship Festival (Morioka, Tokyo, 1997)