Ni Nyoman Sani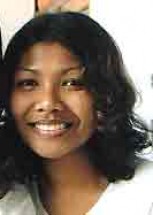 Born in Sanur, Bali, 1975. Graduated from the STSI Art University.
Sani creates sensual, uplifting images of the female figure, with vibrant colours.
There is a sense of understanding and a sense of humour in her work. She is an artist who is making a strong impression in the art world in Bali and the world.
Pranoto's Art Gallery has exhibited her work in "Small" 2000, "Small II"2001,"Painters in Pairs" 2000 (with her husband I Ketut Lekkung Sugantika, also an artist) and "Ten Go Postmo"2002.